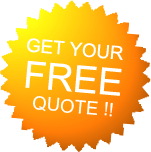 We are the largest source for promotional products, custom imprinted promotional products , custom made products , business promotional items, advertising gifts and corporate gifts from China. We offer all kinds of advertising specialties, unique corporate gifts, and novelty gifts , which we can personalize with your logo or sales message. These can be used for promoting your company, products or services.
If you are looking for custom promotional product, cheap promotional items according to your own design, or need to print your custom logo design on it, or want to find unique gifts, you come to a right place.
China Direct supply lots of hot promotional products from China, can provide customized-product. OEM/ODM service is welcome. Our team sales representatives will help you stretch your budget by providing quantity discounts with greater product options. , we will provide most competitive price and best quality product, meanwhile, we can arrange shipping for those who are not familiar about the transportation from China to destination. We are glad to be your purchasing agent in China, we have abundant information database containing lots of products from China. We can assist you to conduct successful trade with Chinese factories.
Great Promotional Ideas !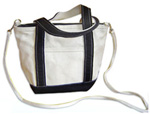 For great promotional ideas, we've got them. Our Marketing Ideas are sure to stimulate your brain.
Silicone Wristband, Awareness Bracelets
Silicone bracelets offer a

tremendous fundraising

or marketing opportunity for your charity, school, business, or event ! Selling fundraiser bracelets is a great way to support your cause - Custom silicone bracelets are an attractive way to raise funds and show you care. You can have your own silicone bracelets ! Make your own statement, reflect your views, show your personality and design your own custom silicone bracelet.

breast cancer awareness bracelets

, leukemia awareness bracelets , prostate cancer awareness bracelets, ovarian cancer awareness bracelets, autism awareness bracelet, support our troops bracelets, etc.
Custom Canvas Tote Bags :
Promotional Canvas Tote Bags are excellent advertising value. No one ever throws away a cotton bag so your logo is seen again and again on this walking billboard. Custom made canvas bags will last long and so will your messsage. Very useful . Ideal for daily use and anytime !
Ask the Magic 8 Ball :
"O Great Magic 8-Ball, will I pass my midterms? Will I get that big promotion? Will he finally propose today?" . Custom Magic Answer Ball for your next promotion . Add your logo or message to the Magic Answer Ball and shake the ball for view 20 stock answers. The promotional magic answer ball makes a supper executive gift. A childhood favorite was called eight ball. Custom answer ball (Magic 8 Ball) makes an excellent promotional business gift since it's lightweight, durable, and fun !
Thunder Sticks :
Thunder sticks are the hottest item in the sports promotional market ! As seen at NBA games, major league baseball and world cups , thunder stick is the most visible, cost effective , stand-alone , promotional item on the market today !
Custom Key Chains:
Custom key chains are a wonderfully effective way to get your name repeatedly noticed . Promotional key chains are good marketing tool for companies that want to advertise big while keeping costs low. Imprinting your custom logo on promotional items like keychains and key tags remains a guaranteed way to have your business image spread with consistency and attract a wide range of people in the process.
Need more promotional ideas ? Click here to get more great promotional ideas !
This Month's Special Offers
| | |
| --- | --- |
| | China Direct constantly strives to bring you the best product selection and prices available. Sometimes, we're able to do even better ! Our special price on advertising and specialty promotional products will save your time and money . |
Hot Promotional Products !
Make sure your business is trend-setting by giving out these great new promotional products. These hot promotional items are sure to get your clients and employees talking. Whether you are looking to brand your business with new promotional items or you are looking for a great selection of new corporate gifts, here is the best place to find all the hottest new promotional products.
We are your reliable source for custom promotional products, business promotional items, unique corporate gifts and personalized corporate gift ideas.
Business Promotional Items: Promote your business creatively and be seen. Custom imprinted and personalized promotional items are a proven way to promote your business or event. Imprint your logo on these business promotional items and increase brand awareness.
Unique Corporate Gifts: The use of a corporate printed promotional gift is a great way to build brand loyalty with your clients. Gift with purchase or send them out to prospects with your logo or brand custom imprinted on these unique corporate gifts. We have hundreds of great corporate gift ideas.


China Direct ! focused on providing sourcing services in China , supply corporate gifts , promotional products and trade show giveaway items.
Copyright © 2007-2009 China Direct ! All rights reserved. Web Site Design , Marketing , Advertising by Ginifab .